Climate Solutions Teach-in
Main Content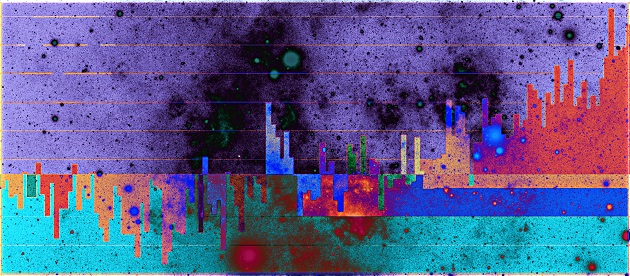 Successful interdisciplinary event attracted 300+ participants.
Date: March 30, 2022
Time: 6:30-9:00 pm
Location: Morris Library
Contact: Dr. Duram | Geography | Environmental Studies | duram@siu.edu
Activities (Rotunda) - Poetry, Music, Displays & Games from SIU students & staff
Welcome & Overview (Guyon Auditorium)
Five Essential Facts About Global Climate Change
Interdisciplinary Solutions to Address Climate Change
Interdisciplinary Panel Discussions by Expert Faculty (7th Floor)
Session 1: 7:30-8:00 pm
Climate Arts and Literature: Imagining Climate Past, Current and Future (Rm 722)
         Art, Communications, English
Avoiding Climate Change Gloom and Doom (Rm 724)
        Medicine, Philosophy, Recreation, Social Work
Greener Transportation Technologies and Infrastructure (Rm 752) 
         Automotive, Aviation
Session 2: 8:00-8:30 pm
Local to Global: Rights, Ecosystems, and Climate Policy (Rm 722)
         Forestry, History, Law
Climate Change Messaging and Mass Media (Rm 724)
         Cinema, Communications, Geography
Smart Cities 1: Energy (Rm 752)
         Campus Energy Management, Engineering
Session 3: 8:30-9:00 pm
Smart Cities 2: Urban Design (Rm 722)
         Architecture
Consumerism and Climate Change (Rm 724)
         Economics, Sociology
Water and Multiple Stressors: Mitigation and Adaptation (Rm 752)
         Engineering, Geography, Zoology
The image above is "Global Temperatures 1880–2019" by environmental artist, Alisa Singer. It displays data from the US National Oceanic and Atmospheric Administration that shows global land and ocean temperature anomalies when compared to the 20th-century average.
The SIU Climate Solutions Teach-In is part of the "Solve Climate By 2030 Movement"
"Beyond Climate Despair: Realistic Optimism: The very good news on climate is that clean energy solutions—solar, wind, battery storage, electric vehicles and more—have gotten cheap and are getting cheaper. In many markets, these solutions now cost substantially less than the polluting, fossil fuel alternatives. Scaling up climate solutions is increasingly about smoothing the paths for adoption, and much of this work needs to happen locally within cities and states across the world. Local action around climate solutions can open the road to solving the energy side of climate over the next decade. On 30.3.22 help focus the world on what we can all do to lead the change."